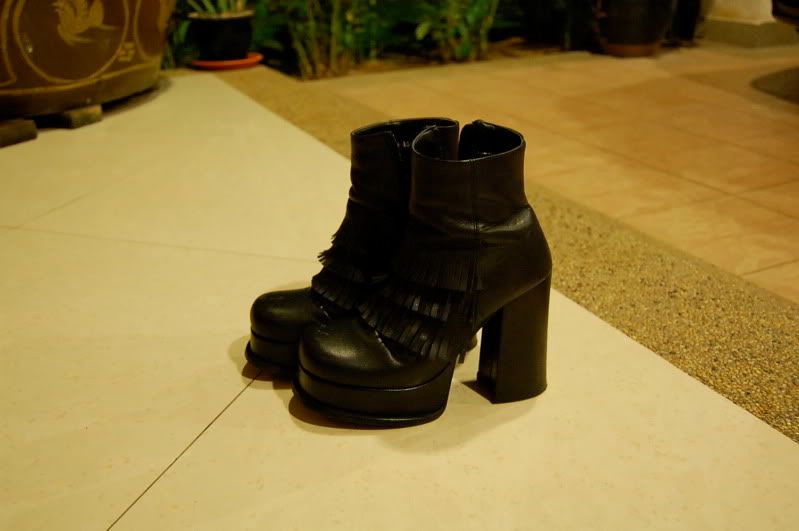 Mm. I realize that not many people would wear or even think of buying these shoes.
However, just as a mother would love her child unconditionally - regardless of beauty, intelligence or filial piety - I
love
these shoes the same way.
Got them in this shop in Brick Lane called "The Lazy Ones". Happily waited for them to open (them being lazy and stuff) because we saw them in the window and nearly died. Started perusing through their clothes and hey nonny no, whaddya know - Keira Knightley walks in with Rupert Friend! She looked like she'd just walked out of Topshop, complete with a Pret a Manger save-the-environment-type tote, a hat, huge geek glasses, skinnies and a striped shirt.

And I had no fucking clue it was her 'til Jia whispered excitedly through gnashed teeth, "ISN'T THAT KEIRA KNIGHTLEY?"
Yeah, yeah, it was.

And there I was complaining how London never threw any celebrities my way the day before.